TO NAVIGATION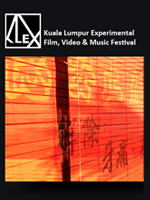 Liminal perceptions is an experimental film and video art programme that focuses on the experience of thresholds and liminal states. 9 contemporary artists from Germany present their perspectives on physical, temporal and imaginary boundaries through inquiries on geopolitical and personal conflict areas, otherness and memory. Various forms of artistic expression such as drawing, painting and performance as well as found footage and documentary materials are employed to develop an original film language. The transgression of genres and filmic conventions supports the artists' speculative approaches in the exploration of fragile cultural, social and political interstices.

Curated by Silke Schmickl for KLEX, Kuala Lumpur Experimental Film, Video & Music Festival. With the support of Goethe Institut Kuala Lumpur.
@ Lostgens' Contemporary Artspace, Kuala Lumpur, Malaisie
About Lowave
Lowave is a platform for curatorial research based in Singapore and Paris. Its activities range from exhibition concepts, film programming and live performances, to artistic consultations, publications, and teaching. The singularity of Lowave's work is its international scope with a strong interest in Asia, the Middle East and Africa, highlighting emerging artists and the use of interdisciplinary and intercultural crossings.
Lowave was co-founded by its director Silke Schmickl in 2002 and consists of four main members including Mickaël Robert-Gonçalves, Jeremy Chua and Patricia Cartier-Millon, as well as a dense network of project-based partners. Lowave has collaborated with institutions such as Centre Georges Pompidou, La Cinematheque française, The British Film Institute, 3rd Guangzhou Triennial, Beirut Art Fair 2014, Pera Museum Istanbul, KIT – Kunst-im-Tunnel Düsselforf, The Arts House Singapore, Institute of Contemporary Arts Singapore, and UNESCO.
Film and Video Collection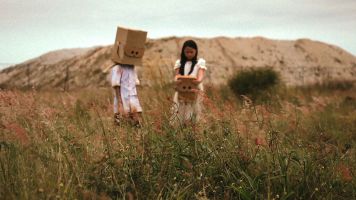 Lowave's film and video collection has been built between 2002 and 2014 and features over 250 video artists and filmmakers from around the world. The label has contributed to an important number of international exhibitions, biennials, film and video festivals, as well as academic programmes. As Lowave's activities evolve, we have stopped our film distribution and our catalogue serves now as an archive that documents over a decade of film and video art history.
Readings
– Silke Schmickl on body politics, video and the moving image at Beirut Art Fair 2014. Curator interview by Kriti Bajaj, in: Art Radar – Contemporary trends and news from Asia and beyond, 2014
– Nicole Brenez, Good Vibrations. The French DVD label Lowave takes itself to the edges of Film culture, in: Springerin, 2010
– Julie Crenn, IN/FLUX. Meeting with Katadiou Diallo, Dominique Malaquais and Silke Schmickl, in: Seismopolite. Journal of Art and Politics, 2013
– In Lieu of Absence. Taysir Batniji in conversation with Silke Schmickl, in: Ibraaz, Platform 003, 2012