◀ CINEMA ▶
THE SHORT FILMS OF RAJENDRA GOUR
WENJIE ZHANG

Rajendra Gour, Sunshine Singapore, 1968-72, 6'47
An earlier version of this essay was published by the Asian Film Archive for the screening A Retrospective of Rajendra Gour's Short Films as part of the 4th Singapore Short Cuts on 25 August 2007.

When the 67-year-old Rajendra Gour signed up as a volunteer with the Asian Film Archive in 2006, the Archive made an important discovery – that Gour was a filmmaker and may have made some of Singapore's earliest independent short films. With Gour's surviving 16mm film prints safely preserved, the Archive embarked on making known the work of an astute and gifted Singapore filmmaker whose accomplishments have been unnoticed for nearly thirty years.

Originally from India, Gour came to Singapore in 1964 to work as a film editor at Radio and Television Singapore (RTS) after graduating with a major in film editing from the renowned Film Institute of India, now known as the Film and Television Institute of India.

Gour envisioned making artistic films on his own terms, and after saving up enough money for equipment and film stock, he purchased a 16 mm film camera and taught himself how to use it. The first film he made with it is a black and white short called Mr. Tender Heart. Completed in 1965, it was shot in a studio and was shown in London at the Commonwealth Film Festival. Unfortunately, no copies of the film exist today.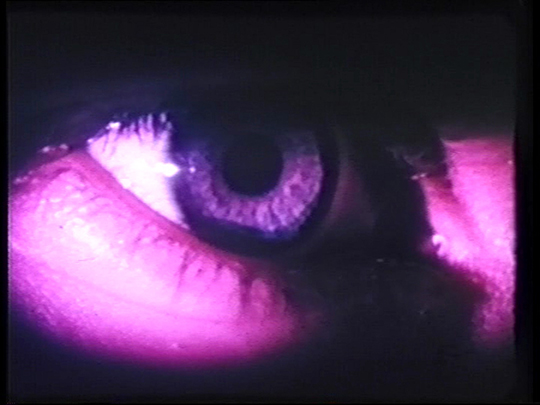 Rajendra Gour, Eyes, 1967


Two years later, Gour made an experimental short film called Eyes. Created against the backdrop of the Vietnam War and the turmoil of social and political upheavals during the 1960s, Eyes (1967) is a blistering critique of intolerance and possibly the first local anti-war film ever made. Only eight minutes from the film's original twenty minutes survives today, but even in its truncated form, the film still retains a hypnotic power and a potent rage at the injustice perpetuated by man. Gour's imagination as a filmmaker is evident in the inventive juxtaposition of stock footage with simple but effective optical effects to portray a person collapsing under the unbearable strain of the senseless violence and suffering in the world. One of the most memorable sequences in the film is a point-of-view shot of a man running up a flight of stairs and jumping off a building to commit suicide. Gour achieved this remarkable shot by tethering his camera to a rope and throwing it down from the top of Selegie House. Eyes was screened at the old Cultural Centre (renamed the Drama Centre in 1980) at Fort Canning Park and won a bronze medal at the Malta International Film Festival.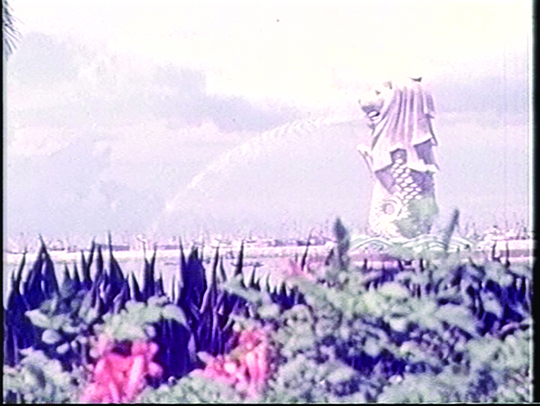 Rajendra Gour, Sunshine Singapore, 1968-72


Gour's next film is Sunshine Singapore (1968-1972), an eight-minute short film that chronicled the sights and landscape of Singapore from sunrise to sunset. Gour's ingenuity as an editor is most evident in this film – with just music and a montage of shots of the city and its people, he managed to create an evocative and lyrical portrait of a young nation coming to terms with progress and the hustle bustle of modern urban living. In the film, Gour used images of the sun's rays as a recurring motif, which seems to suggest that Singapore's omnipresent sunshine is what defines and unites us. And with the deft editing of military drills together with the relentless march of pedestrians and shoppers, the film takes a sly dig at our mercenary and almost single-minded pursuit of commerce and industry.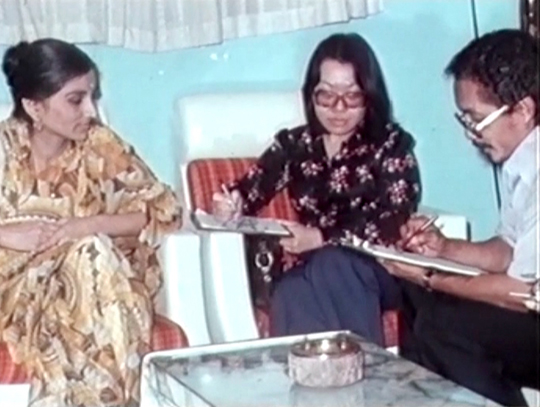 Rajendra Gour, A Labour of Love – The Housewife, 1978


Following Sunshine Singapore, Gour made A Labour of Love – The Housewife (1978) and My Child My Child (1979). This time, the subject of his films is his family, and what resulted are two beautifully intimate and poetic films about the joy and wonder of parenthood. The films showed Gour and his wife coping with the struggles and reality of being new parents of two young children in 1970s Singapore. Shot almost like a cross between an educational film and a home movie, what elevates the films above the norm is the pure and unrestrained love for his family that permeates every frame. Delightfully put together with lightness and naturalism, the films had moments of such tenderness and beauty that it simply takes the breath away. For anyone who grew up in Singapore during the 1960s and 1970s, seeing Gour's short films for the first time feels like homecoming, and the experience is similar to the wonder of discovering our childhood photographs we never knew existed. Through Gour's films, we see a part of Singapore that has disappeared through the passage of time, and at the same time, how many of our hopes and dreams have remained unchanged today.