RESOURCES

BIOGRAPHIES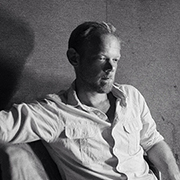 PHILIPP ALDRUP
German photographer Philipp Aldrup is based in South-East Asia for over 10 years. Mesmerised and troubled by the inexplicability of mankind's brief existence in the dizzying vastness of time and space, he seeks spaces of unsettling beauty in scenes that contain fragments of multiple temporalities. Philipp Aldrup's visuals are disquieting and contemplative – meditations and a poetic rebellion against the imperatives of bleak functionality and mind-numbing economization. He has exhibited his work locally and internationally in solo and group exhibitions.

www.philipp-aldrup.com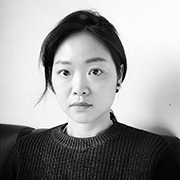 SOOKOON ANG
Sookoon Ang's work addresses the unstable dimension of existence through presenting variable perceptions of reality and also suggesting or creating alternative universes. Utilizing a wide array of media and artistic approaches, she brings about evocative reconsiderations of the everyday. Her work responses to the transient and imperfect nature of things, emotions and ideas. She creates physical objects imbued with metaphysical connotations or staging of nonlinear narratives involving layers of perceptions and plasticity of interpretations. Sookoon Ang lives and works in Singapore and France, majored in sculpture in School of Visual Arts, New York and participated in Rijksakademie Residency in Amsterdam amongst others.

www.sookoonang.com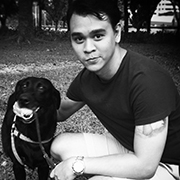 WESLEY LEON AROOZOO
Wesley Leon Aroozoo is a practising artist from 13 Little Pictures and a lecturer at LASALLE College of the Arts. Wesley is the author of Bedok Reservoir (Math Paper Press, 2012) and writes for theatre and television. Wesley graduated from New York University Tisch Asia with a Master of Fine Arts.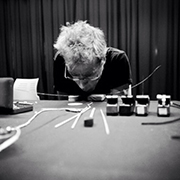 PASCAL BATTUS
Sound artist, improviser, composer, Pascal Battus developed a sound practice more attentive to the sound gesture, the listening and the situation that determines them than to a defined instrument, playing mostly the guitar pickups or his rotating surfaces. He performed widely in Europe, the Middle-East, Japan, North America, alone or with other musicians, dance or visual artists. He invented the "Graphones" – producing sound and drawing on moving paper –, and the "Sound massages" – low acoustic sounds sourced in everyday objects that are produced close to or directly into the listener's earholes.

pbattus.free.fr / soundmassage.free.fr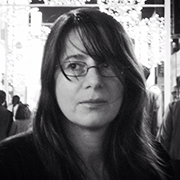 NICOLE BRENEZ
Nicole Brenez teaches Cinema Studies at the University of Paris 3 – Sorbonne nouvelle. Graduate of the Ecole Normale Supérieure, agrégée of Modern Literature, she is a Senior Member of the Institut Universitaire de France. She is the author of several books and is the curator of the Cinémathèque française's avant-garde film series since 1996. Among her publications: De la Figure en général et du Corps en particulier. L'invention figurative au cinéma (De Boeck Université, 1998), Cinéma d'avant-garde Mode d'emploi (Gendaishicho-shinsha Publishers, 2012), « 'We support everything since the dawn of time that has struggled and still struggles.' Introduction to lettrist cinema » (Moderna Muset/Sternberg Press, 2015). She has organised many film events and retrospectives, notably "Jeune, dure et pure, A History of Avant-Garde Cinema in France" for the French Cinémathèque in 2000. She is also the curator for the Experimental Section for the Cinéma du Réel Film Festival since 2010. With the filmmaker Philippe Grandrieux, she produces the film collection "It May Be That Beauty Has Strengthened Our Resolve", devoted to revolutionary filmmakers forgotten or neglected by the histories of cinema.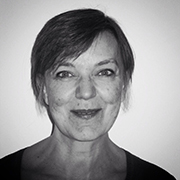 PATRICIA CARTIER-MILLON
Patricia Cartier-Millon was the artistic assistant at Yvon Lambert's contemporary art gallery. She has directed and written films about artists such as Robert Combas, Daniel Buren, Jean-Michel Basquiat made for broadcast on Arte and Channel Five as well as a series of portraits for the audiovisual service of the Centre Pompidou. She produces with Lowave, Les Films d'Ici, les essais cinématographiques by Pascale Krief and Lamia Joreige, among others.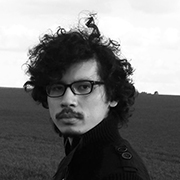 KENT CHAN
Kent Chan is an artist, filmmaker and curator based in Singapore and Amsterdam. His practice revolves around our encounters with art, fiction and cinema and examines the ambiguity that lies at the interstices of art (making) and daily life. His works have taken the form of film, text, situations and exhibitions.

http://kentchan.info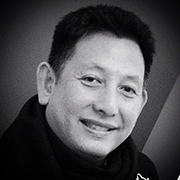 JEREMIAH CHOY
Jeremiah Choy is a trained lawyer who went full-time into theatre and events in 1997. Having done acting, choreographing, writing, he is now a Creative Director, Curator and Producer. He has his own company, Orangedot Productions. Recent works in 2015 for Jeremiah includes being creative director for Spotlight Singapore in Mexico, Singapore Day in Shanghai, May Day Rally and Esplanade Studio 50: Gender and Sexuality. He will be directing Sing50, a celebration of Singapore songs for SG50 at the SportsHub National Stadium for 45,000 audiences in August, ChildAid 2015 in December. He was also founding member and President of the Association of Singapore Actors.

http://www.orangedot.com.sg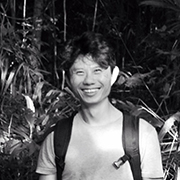 CHYE TECK CHUA
Chua Chye Teck specialises in photography. He has a Bachelor of Arts (Fine Art) in sculpture from the Royal Melbourne Institute of Technology (RMIT). Chye Teck draws inspiration from everyday objects that surround him, whose simple forms belie the historical and geographical significance within. His exhibition in 2008, New Castle was commissioned by International Photographers and Researchers Network (IPRN) UK. In 2009 he was awarded a one-year residency at Künstlerhaus Bethanien International studio programme. In 2014, Chye Teck was invited to participate in the South East Asia Platform of Art Stage whereby he showed a new direction in his photography, deconstructing elements in the environment into basic forms and shapes and showing the photographs in black and white. He will be developing further along this line for an upcoming exhibition and book project due in 2016, for which he received a grant this year under NAC's Creation Fund.

http://chuachyeteck.com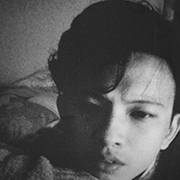 JEREMY CHUA
Jeremy Chua is a filmmaker and arts manager from Singapore. He graduated from the Puttnam School of Film at LASALLE College of the Arts in 2012 with the Academic Excellence Award. He runs his own film company, Pōtocol, and often collaborates with Akanga Film Asia and the curatorial label, Lowave. He has previously worked at the Cinémathèque of the National Museum of Singapore, Moving Images of the Substation and the Singapore International Film Festival. An EAVE TTB 2013 graduate, his first feature length film project, directed and co-written by K. Rajagopal, is currently in pre-production.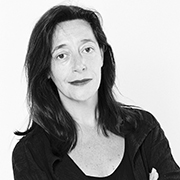 CATHERINE DAVID
Curator Catherine David is the deputy director of the Musée National d'Art Moderne at the Centre Georges Pompidou. Formerly curator in the same institution from 1982-1990, then at the Galérie Nationale at the Jeu de Paume from 1990-1994, she has been a chief curator of the Musées de France and the artistic director of Documenta X in 1997. Her interest in Middle Eastern art led her to take on positions as commissioner of the 2009 Abu Dhabi pavilion at the Venice Biennale and as head of the project Contemporary Arab Representations initiated by Fundació Antoni Tàpies in Barcelona. She curated the film and video programme of the XXIV Biennial of São Paulo in 1999 and directed the Witte de With Center of Contemporary Art in Rotterdam between 2002 and 2004.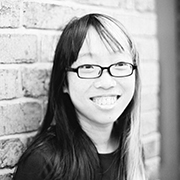 DEBBIE DING
Debbie Ding is a Singaporean visual artist and writer based in London. She facilitates the Singapore Psychogeographical Society, which explores alternative archives of urban experience through public exchanges, thought experiments and documentation of ludic adventures. As a writer and designer of fictions, she is also interested in developing prototypes for philosophical machines or objects which translate theory or phenomena into language or other experiential forms. She is currently finishing her MA in Design Interactions at Royal College of Art, London.

http://openurbanism.blogspot.sg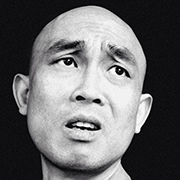 KEVIN FOONG
Kevin Foong is a Singaporean visual artist working primarily in film and video. His experimental films reflect on identity, place and time. His narrative films are known for their distinctive and dark mise-en-scène. In 2010, Kevin's debut narrative short film, Karma: A very twisted love story premiered at the Raindance Film Festival and was subsequently shown at several international film festivals. Foong's visual art and film practice is represented internationally by Bayard Studios. In Singapore, he is represented by The Shooting Gallery Asia (for photography) and Two Oceans Film Company (for television commercials and video).

http://kevinfoong.com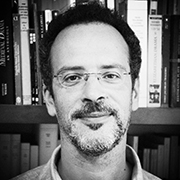 MARC GOLDBERG
Marc Goldberg is a French playwright and stage director based in Singapore. He has a strong attraction towards the unknown, or the neglected. That is why, as a director, he never staged any classics, but works by young playwrights (Carine Lacroix, Raphaël Scheer, Matt Hartley), forgotten scripts (by Stefan Zweig, John Cassavetes), or his own adaptations (from texts by André Breton, Witold Gombrowicz or Marie Darrieussecq), as well as many medieval plays. That is also one of the reasons why he moved to Singapore. While pursuing playwriting and directing, as well as teaching, it is an opportunity for him to explore new horizons and build cultural bridges between France and Singapore. For instance, he has been the first to translate and introduce Singapore drama in French.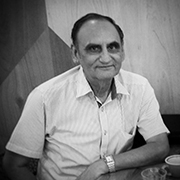 RAJENDRA GOUR
Rajendra Gour was born in India in 1940. In 1962, he graduated in film editing from the Film and Television Institute of India, Pune. After working in the film industry in Bombay, he moved to Singapore in 1964 to work as a senior film editor at Radio and Television Singapore (RTS). During his time at RTS, he also worked as a producer for several broadcasting corporations and as a film editor and cinematographer at the Ministry of Defense. Before retiring, he completed a Masters in Mass Communications at Leicester University, UK, and was a part-time lecturer in film production at Ngee Ann Polytechnic. In 2007 he was honoured by the National Library of Singapore as the first known independent filmmaker in Singapore. His 16 mm films have been shown at various international festivals.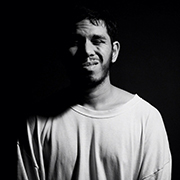 BANI HAYKAL
Bani Haykal experiments with text and music. His work stretches across various disciplines and mediums including installation, poetry and theatre, investigating cultural and socio-political climates coupled with perceptional and behavioural affects. As a soloist, he works primarily with acoustic instruments, both traditional and/or hacked, and his studies revolve around narratives, structured improvisation and spoken word. He is a member of both OFFCUFF and b-quartet. Bani Haykal has exhibited, performed and toured internationally, participating in festivals including Media/Art Kitchen (Indonesia, Malaysia, Philippines and Japan), Liquid Architecture, da:ns Festival and The M1 Fringe Festival (Singapore) among others.

https://banihaykal.wordpress.com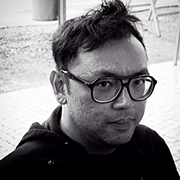 HO TZU NYEN
Ho Tzu Nyen was born in Singapore in 1976. He received a BA in Creative Arts from Victorian College of the Arts, University of Melbourne in 2001, and an MA in Southeast Asian Studies from the National University of Singapore in 2007. He works primarily in film, video, and performance, and has recently developed multimedia installations. He has also written extensively on art. Ho appropriates the structures of epic myths, invoking their grandeur while revealing them to be not merely stories, but discursive tools. He is particularly concerned with those moments when contemporary figures imagine and invent the past in order to serve the needs of the present – conditions that are especially salient in the context of Singapore.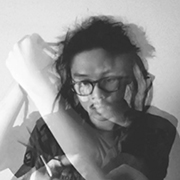 GODWIN KOAY
Godwin Koay is an artist and art worker based in Singapore. Using visual and textual media of physical, digital, found and fabricated states, his work is informed by and performed through modes of open-ended inquiry. This is directed at exploring and testing possibilities of an artistic practice that intersects with anarchist social and political praxis, broadly engaging tensions between autonomy and authority, while examining thematics of fiction, imagination, precarity, anxiety, urgency, and counterhegemony.

http://godwinkoay.weebly.com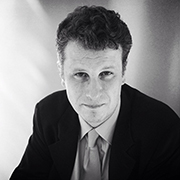 FRÉDÉRIC KECK
Frédéric Keck is the director of the department of research and education at the musée du quai Branly. After publications on the history of French anthropology (from Lucien Lévy-Bruhl to Claude Lévi-Strauss), he worked on the public health management of environmental issues such as Mad Cow Disease or Avian Influenza (Un monde grippé, Flammarion, 2010, and with A. Lakoff (ed.), Sentinel devices, Limn, 2013).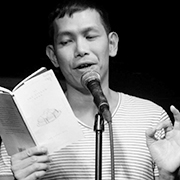 JEE LEONG KOH
Jee Leong Koh is a Singapore poet based in New York City. He has published four books of poems, including The Pillow Book, which was shortlisted for the Singapore Literature Prize in 2014. A new book of poems, Steep Tea, has been published by Carcanet Press in July 2015. The organizer of the inaugural Singapore Literature Festival in New York, Jee curates the arts website Singapore Poetry and the Second Saturdays Reading Series.

http://singaporepoetry.com
https://www.facebook.com/secondsaturdaysreadingseries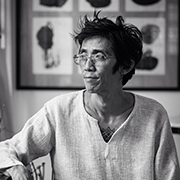 ZAI KUNING
Zai Kuning was born in Singapore, and now lives and works in Johor, Malaysia. Having worked with an array of sculpture, installation, painting and drawing, experimental sound and music, video, film, performance art, dance and theatre for more than two decades, Kuning resists convenient categorical claims to his art-making. Multi-disciplinary and improvisational art practice has always been important to him. Today he is considered one of the most versatile artists working in the region, and is at the forefront of avant-garde practice in Singapore. Currently, Zai Kuning is focusing on a 5-year project to produce work and research on the first Melayu King, Dapunta Hyang Jayenasa, to uncover the pre-Islamic arts and culture of the Melayu people.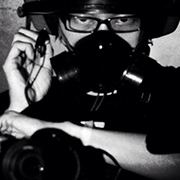 URICH LAU
Singaporean visual artist and independent curator Urich Lau works in video art, photography and printmaking. His works have been shown in major art events locally and internationally including the Singapore Biennale 2013, VII Tashkent International Biennale of Contemporary Art, and the Sovereign Asian Art Prize 2013-14 (finalist). He holds a Master of Fine Art degree from Royal Melbourne Institute of Technology. He is an art lecturer at LASALLE College of the Arts, a member of The Artist Village and served as its President from 2012 to 2014, and a resident-artist at the Goodman Arts Centre in Singapore.

https://sites.google.com/site/urichlauwy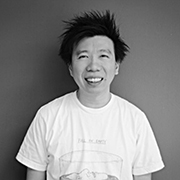 KENNY LECK
Kenny Leck is the co-founder of BooksActually, an independent literary bookstore that specializes in Fiction + Literature titles. He also helms the publishing imprint Math Paper Press, and the handmade stationery line, Birds & Co. Artist and hoarder, his most characteristic art works are boxed assemblages created from found objects discarded by everyday people. On good sunny days, he sees himself as a karung guni man too.

www.booksactually.com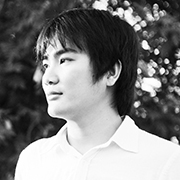 JIEKAI LIAO
Liao Jiekai is a filmmaker and artist based in Singapore. He received a Bachelors of Fine Arts from the School of the Art Institute of Chicago. A founding member of the film collective 13 Little Pictures, he has directed several short films. He also directed the feature film Red Dragonflies (2010), which was selected to compete in international film festivals in Buenos Aires, Santiago, Hong Kong, Shanghai and Tokyo. In 2012, he received the Young Artist Award for film from the National Arts Council of Singapore. In 2013, he received the Presidents' Young Talents Credit Suisse Artist Commissioning Award for his 16mm film installation Brother's Quarters. The same year, he was invited to participate in the Singapore Biennale, where he presented the video installation of Bukit Orang Salah. His latest work, As You Were (2014), is his second feature film.

http://www.liaojiekai.com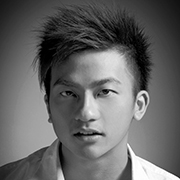 LOO ZIHAN
Loo Zihan is a performance and moving-image artist based in Singapore. His performance work has been presented at various events such as the M1 Singapore Fringe Festival in 2012 and 2015. His moving-image work has been screened at various international film festivals like AFI Fest (Los Angeles) and Pusan International Film Festival (South Korea). Zihan received his Master of Fine Arts from the School of Art Institute of Chicago.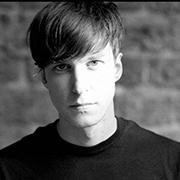 PAUL RÉGIMBEAU
Paul Régimbeau, a Paris-based artist born 1987 in Toulouse, composes electronic music under the monikers Mondkopf, Extreme Precautions, Autre Noir (with Greg Buffier), and primarily In Paradisum (Low Jack, Somaticae, etc.), a label he runs with William Hueguet. In 2014, he published Hadès, his fourth solo album under Mondkopf. His music incorporates ambience, techno, atmospheres, post-punk and extreme metal in a very personal manner. Images play an important part in his inspiration and his numerous live performances testify to this. From the Vieilles Charrues or Berghain festivals to Cité de la musique, he has collaborated with the design collective Trafik (Rising Doom, Eclipse) and video makers such as As Human Pattern (Hadès).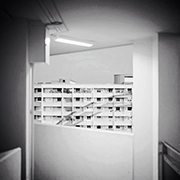 NGUAN
Nguan was born and raised in Singapore. His photographs examine big city yearning, ordinary fantasies and emotional globalisation. He has published two monographs: Shibuya (2010) and How Loneliness Goes (2013). His work is part of the permanent collection of the Singapore Art Museum.

http://nguan.tv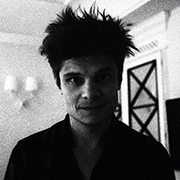 FRÉDÉRIC D. OBERLAND
French composer and multi-instrumentalist Frédéric D. Oberland lives and works at Magnum Diva in Paris. Founding member of Oiseaux-Tempête, FareWell Poetry, FOUDRE!, The Rustle of the Stars, Le Réveil des Tropiques, he is also scoring soundtracks since 2003. From modern-classical to noise, free-rock to electro-acoustic, minimalism to expansive orchestrations, his music transcends specific genres, building an organic and cinematic voyage that can be both epic and subdued, bleak and powerful. His work has been released on labels such as Sub Rosa, Gizeh Records, Blwbck, Music Fear Satan, Lowave, Fac-ture amongst others.

www.fredericdoberland.com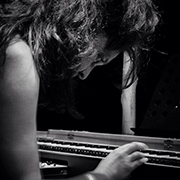 CHRISTINE OTT
Christine Ott is an Ondes Martenot virtuoso, pianist, composer and teacher at the Music Academy of Strasbourg. Trained as a classical musician, she has performed in numerous international festivals and opera houses as a solo Ondes Martenot artist and together with various classical orchestras. She has interpreted major classical compositions as well as recent pieces composed by Jonny Greenwood (Radiohead), Yann Tiersen and Tindersticks as part of soundtracks for films by Claire Denis, Jean-Pierre Jeunet or Tony Gatlif. From cinema soundtracks to opera, through improvisation, contemporary music, theatre plays, dance or rock music, Christine Ott's musical approach transgresses limits and is driven by her passion for new sounds, in particular with her musical instrument, the Ondes Martenot, which plays enigmatic and captivating waves.

www.christineott.fr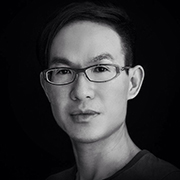 WILLIAM PHUAN
William Phuan is the Managing Director and co-founder of The Select Centre, a Singapore-based arts non-for-profit organisation that aims to advance translation and intercultural communication. William was formerly the director of The Arts House at the Old Parliament, a multidisciplinary arts and cultural centre with a focus on literary arts. He was the Programme Director of the New York Asian American International Film for seven years. William has close to 20 years of experience working in various sectors, including journalism, government policy, film curation, and the non-for-profit arts sector in both the US and Singapore.

http://www.selectcentre.org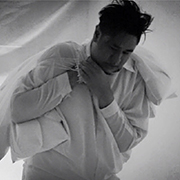 EZZAM RAHMAN
Ezzam Rahman is a multi-disciplinary artist based in Singapore. He graduated with a Bachelor of Arts (Hons) in Fine Arts from University of Huddersfield and was formally trained as a sculptor from LASALLE SIA College of the Arts. His practice focuses on installations and performance art and his works vary from the choice of medium, concepts and strategies of presentation. He favours narratives due to the ability to convey his ideas, to inform, as well as to tease the audience. Ezzam also uses unconventional materials, such as powder, feathers, found objects and his own bodily wastes to further his frequent research on impermanence, value and worth. He is a member of The Artists Village (TAV), The Singapore Sculpture Society, Angkatan Pelukis Aneka Daya (APAD / Association of Artists of Various Resources) and currently a part-time lecturer at Lasalle College of the Arts.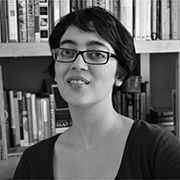 SHUBIGI RAO
Shubigi Rao is an artist and writer based in Singapore whose interests range from archaeology, neuroscience, language, libraries and books, cultural histories, contemporary art theory, and unfashionable branches of knowledge, to natural history and the environment. Her complex layered installations comprise books, drawings and etchings, video and pseudo-science machinery, metaphysical puzzles, ideological board games and archives, and have been exhibited and collected in Singapore and internationally. She is currently visiting public and private collections, libraries and archives globally for 'Pulp: A Short Biography of the Banished Book', a decade-long film, book and visual art project about the history of book destruction. Her awards include the Creation Grant (2013), Presentation Grant (2013, 2012), and twice the Award for Excellence in the Arts for most outstanding student of the year (MFA First Class 2008, BFA First Class 2006). She also holds a BA (Hons) in English Literature from Delhi University, India.
www.shubigi.com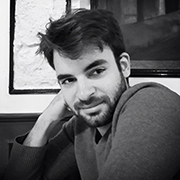 MICKAËL ROBERT-GONÇALVES
Historian, Mickaël Robert-Gonçalves is currently preparing a PhD thesis entitled "Portuguese cinema in Revolution. 1974-1980: genesis, issues, and perspectives" (doctoral advisor: Pr. Nicole Brenez). He is also member of GRHED (History and aesthetics of documentary cinema Research Group / Paris I – CERHEC) and of AIM (Moving Images Research Association) in Portugal. He is a member of Lowave, a curatorial platform based in Paris and Singapore, and a lecturer at the French Cinematheque.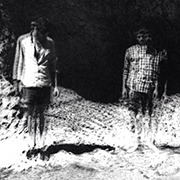 SAÅAD
Saåad is an experimental duo composed of Romain Barbot and Gregory Buffier based in Toulouse, France. The prolific pair explores the realms with a combination of epic, abstract drone and ambient improvisations, new concepts, elaborate murky atmospheres and a strong visual identity as the trademark of their collaboration. Saåad has recorded over 15 albums and has performed internationally in music and art related contexts. FOUDRE!, co-created with Frédéric D. Oberland, is one of Saåad's latest musical adventures.

https://saaad.bandcamp.com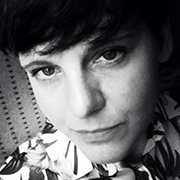 SILKE SCHMICKL
Silke Schmickl is the co-founding director of Lowave and curator at the Institute of Contemporary Arts Singapore. She studied Art History, French Literature and International Communications in Munich and Paris where she graduated from Panthéon-Sorbonne University. A specialist in contemporary photography and video art, she has been a researcher at the German Art History Center for 15 years and has published over 60 art DVDs for Lowave. She has initiated and directed various research projects dedicated to emerging art scenes including the Middle East, Africa, India, Turkey and Singapore. Since 2008, she has curated contemporary art exhibitions in partnerships with museums and biennials in Singapore, Paris, Guangzhou, Beirut and Düsseldorf. In parallel to her curatorial activities, Silke Schmickl occasionally teaches in universities and art schools and writes articles on cinema and contemporary art.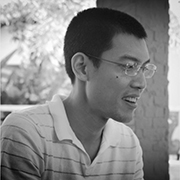 JASON SOO
Jason Soo has a Bachelor of Arts from Victorian College of the Arts, University of Melbourne. He is the recipient of the 1999 Jacques Derrida Exhibition and Prize. A short film on the May 13 Generation is his first fiction film. Please contact him at sooteckchong@yahoo.com.sg if you have any employment opportunities. He is currently working on a documentary but is open to unusual possibilities.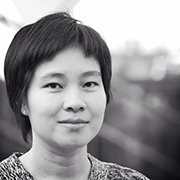 TAN PIN PIN
Tan Pin Pin completed her studies in film at Northwestern University, where she received a Master of Fine Arts. Her films include Singapore GaGa (2005), Invisible City (2007) and To Singapore, With Love (2013), for which she was awarded best director in the Muhr AsiaAfrica Documentary section at the 10th Dubai International Film Festival. Tan Pin Pin explores Singapore and its histories primarily through the genre of the essay film. Her works have been featured at numerous international festivals, such as Berlinale, Cinéma du Réel, Flaherty Seminar and the Busan International Film Festival.

http://www.tanpinpin.com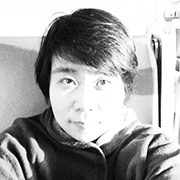 EVA TANG
Eva Tang graduated with an MA in Directing from The National Film and Television School. Her short films have been screened at international film festivals in Venice, Rotterdam, and The National Gallery of Art, Washington DC. She has been selected to participate in prestigious film workshops such as Berlinale Talents, TorinoFilmLab and Taipei Golden Horse Film Academy. She is currently preparing her first feature film.

http://www.eva-tang.com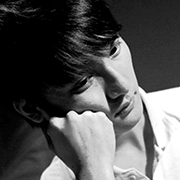 TEOW YUE HAN
Teow Yue Han is an interdisciplinary artist with a keen interest in gestures and interaction. Not confined to any medium, he seeks to explore the aesthetical residue of identity and the interface between physicality and technology. Yue Han graduated from NTU School of Art Design and Media (ADM) in 2012 with a BFA in Digital Filmmaking and is pursuing his MA at Slade School of Fine Art, UCL. He has performed locally at Fetterfield, R.I.T.E.S., Night Festival 2010, NOW! and exhibited internationally at China and London. He is also a core member of FOCA (Free of Charge Artshow) – a curatorial team interested in engaging alternative spaces, critical discourse and cross – collaboration.

trapart.squarespace.com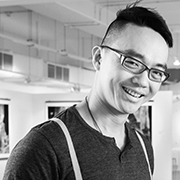 JASON WEE
Jason Wee, artist, writer and founding artist of Grey Projects – an artists' space and residency that focuses on nascent practices and experimental curatorship – lives in Singapore and New York. He was a 2005-2006 Studio Fellow at the Whitney Museum Independent Study Program, won the 2008 Young Artist Award for visual arts in Singapore and completed residencies at Gyeonggi Creation Center, Artspace Sydney, and Tokyo Wonder Site. His work has been shown in the Chelsea Art Museum, Flag Art Foundation (New York), Casino Luxembourg, ifa galerie (Stuttgart and Berlin), Singapore Biennale and Manila Contemporary. His performance script Tongues, co-written with Sean Tobin, was a commissioned work of the M1 Singapore Fringe Festival 2012. Jason published My Suit in 2011 and The Monsters Between Us in 2013. He shows with Sundaram Tagore and Galerie Michael Janssen. He is a graduate of The New School and Harvard University.

http://www.greyprojects.org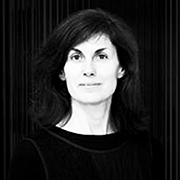 KATHRYN WEIR
Kathryn Weir is Director of the Department of Cultural Development, Centre Pompidou. The department is a motor for multidisciplinary and contemporary projects across the Centre Pompidou, including the Nouveau festival and Hors Pistes, as well as cinema programs, dance, performance and events exploring contemporary visual culture and ideas. She was previously the head of the Australian Cinémathèque and chief curator of International Art at the Queensland Art Gallery / Gallery of Modern Art (QAGOMA), where was instrumental in establishing the Australian Cinémathèque and was part of the curatorial team for the fifth, sixth and seventh Asia Pacific Triennials of Contemporary Art (APT). Kathryn curated and contributed to exhibitions including, Sculpture is Everything, 21st Century: Art in the First Decade, Andy Warhol, Kiss of the Beast, Modern Ruin and Tracey Moffatt: Spirited. She also curated cinema programs including Breathless: French New Wave turns 50, Hong Kong, Shanghai: Cinema Cities and major retrospectives of Iranian and Chinese animation.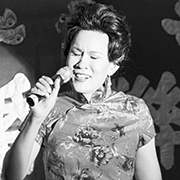 MING WONG
Ming Wong builds layers of cinematic language, social structure, identity and introspection through his own re-telling of world cinema. He deliberately "mis-casts" himself and others in re-interpretations of iconic films and performances, sometimes playing all the roles himself, often in languages foreign to him. Born 1971 in Singapore, Ming Wong lives and works in Berlin. He participated in the 53rd Venice Biennale in 2009 representing the Singapore Pavilion with his solo presentation Life of Imitation which was awarded a Special Mention.

http://www.mingwong.org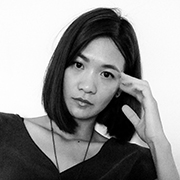 RUYI WONG
Ruyi Wong is an artist, educator and writer. She received her MA Fine Art degree at Camberwell College of the Art, London. UK. She is interested in the issues of gender, body and social representation, cultural identity and memory, the representation of history and politics in television drama and cinema and their audiences in different cultural contexts. Ruyi has exhibited internationally in Australia, United Kingdom, Singapore, Indonesia and South Korea. She teaches at both Lasalle College of Art and Nanyang Technological University.

http://www.ruyiwong.com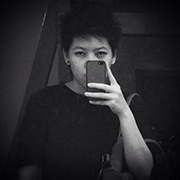 WINNIE WU
Winnie Wu is an award-winning graphic designer based in Asia known for creating experimental franken-books and alternative branding.

www.studiokaleido.net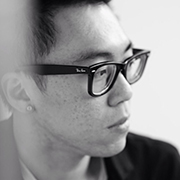 NELSON YEO
Nelson Yeo lives and works in Singapore. He has a Bachelor of Fine Arts specialising in digital filmmaking from Nanyang Technological University. His films often have a dreamy and whimsical character and have been shown at various local and international film festivals. He is currently working on his Animals Trilogy, which includes the recent Mountain of Knives and two more upcoming projects.
WENJIE ZHANG
Zhang Wenjie is a film programmer. From 2003 to 2005, he headed The Substation Moving Images film programme where he initiated First Take and Singapore Short Cuts, two of the longest running and most established film series in Singapore. From 2005 to 2008 and 2009 to 2014, Wenjie headed the National Museum of Singapore Cinematheque, where he programmed and organised major retrospectives such as In His Time: The Films of Edward Yang and Majulah! The Film Music of Zubir Said and also spearheaded the Cinematheque Quarterly film journal. In 2009, he was co-director of the 22nd installment of SGIFF and from 2010 to 2012, he was part of the project team that led the restoration of Usmar Ismail's 1954 classic After the Curfew, which premiered at the 65th Cannes Film Festival. In 2013, he organised the first Film Restoration School Asia in Singapore in collaboration with Martin Scorsese's World Cinema Foundation, Cineteca di Bologna and L'Immagine Ritrovata. He is currently Festival Director of the Singapore International Film Festival.

http://sgiff.com
DOWNLOAD EXHIBITION BROCHURE
ANNOUNCEMENT SCREENING CINEMATHEQUE
ANNOUNCEMENT ARTIST TALK POMPIDOU
FRANCE CULTURE'S RADIO PODCAST VILLES-MONDES
FRANCE CULTURE'S RADIO PODCAST VILLES-MONDES EPISODE 1