TO NAVIGATION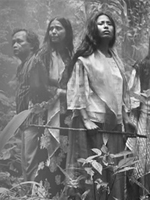 Présentation de Singapour mon amour par Silke Schmickl, une documentation vidéo est accéssible ici.
Programme conçu par le Asian Film Archive Singapour avec Lav Diaz (Réalisateur), June Yap (Curatrice indépendente), Silke Schmickl (Directrice de Lowave et Curatrice/Manager (Programmes), Institute of Contemporary Arts Singapore, LASALLE College of the Arts) et Shabbir Hussain Mustafa (Curateur, National Gallery Singapore)
@ National Gallery Singapore, Auditorium, Singapore
Using Hele Sa Hiwagang Hapis (A Lullaby to the Sorrowful Mystery, 2016) by Lav Diaz as a starting point, the panel will explore the artistic investigations in relation to national narratives and myth-making. Join us to explore how Southeast Asian history is represented and challenged through cinema and visual art, particularly in the pre-independence era with the burgeoning of nationalism.
About REFRAME

An initiative by the Asian Film Archive, REFRAME is a series that aims to bring together diverse audiences and the film community at large through an innovative range of programmes, encouraging dialogue and examining topics surrounding cinema and the moving image.

By asking the hard questions and re-looking at trends and issues critically, the series will construct meaningful frameworks that bring forth multi-perspective viewpoints and an increased appreciation of film and culture.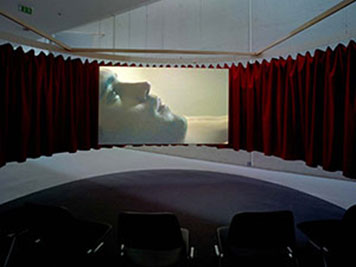 Évènements passés
2017
11/3 / Présentation Lowave / Visual Arts at Esplanade / Singapour
17/2 / Lancement de EARTH (OST) par FOUDRE! en vinyl / Gizeh Records / Manchester / UK
2016
26/11 / Liminal perceptions / KLEX – Kuala Lumpur Experimental Film, Video & Music Festival / Kuala Lumpur / Malaisie
21/8 / Présentation de Singapour mon amour / In the light of history: Visions of a nascent nation / Asian Film Archive / National Gallery Singapore / Singapour
10/2 / Lowave – Human Frames / Écrans Variables / Ciné Tambour / Rennes / France
2015
10/12-03/1/16 / Pop-up gallery Multiples / The Art Space / Suntec / Singapour
21/11 / Lancement de la publication Singapour mon amour / The Select Centre / The Arts House / Singapour
20/9 / Première de Nuit Blanche – Anna M'barek / Lichtspieltheater Odeon / Cologne / Allemagne
17/8 / Human Frames – Desire / Point Ephémère / Paris / France
17/6-12/7 / Singapour mon amour – Politics and Poetics of space(s) / Point Ephémère / Paris / France
7/6 / Singapour mon amour – Inter|actions [Ezzam Rahman vs Pascal Battus / Ho Tzu Nyen vs FROUDRE] / Les rendez-vous contemporains / Eglise St. Merry / Paris / France
6/6 / Singapour mon amour – Paroles aux artistes / Centre Georges Pompidou / Paris / France
5/6 / Singapour mon amour – Inter|actions [Urich Lau vs Teow Yue Han / Bani Haykal] / Les rendez-vous contemporains / Eglise St. Merry / Paris / France
04/06 Singapour mon amour – The emergence and vicissitudes of an art scene / Musée du quai Branly / Paris / France
12/5-20/6 Programme vidéo pour la Biennale de Nord en Sud 2015 / Détours, retour / La Halle / Pont-en-Royans / France
24-25/4 & 1/5 Human Frames – Isolation & Mono no aware / 26. Ankara Film Festival / Ankara / Turquie
10/03 Séance autour de l'oeuvre d'Hélène Agofroy / Auditorium des Musées de Strasbourg / Strasbourg / France
24/01 Singapore by Singapore: from Myth to Neon Realism / Institute of Contemporary Arts / Singapour
2014
23/11 / The African time machine / KLEX – Kuala Lumpur Experimental Film & Video Festival / Kuala Lumpur / Malaisie
17/11 / Projection Lowave / Le collectif Blast / Angers / France
14-16/11 / Les éditions Lowave / REVI – Rencontres de l'édition vidéo indépendante / Paris / France
14-16/11 / Les éditions Lowave / Singapore Art Book Fair 2014 / Singapour
9/11 / Malachi Farrell à l'œuvre - La Fabrication de « La Gégène » / Les Écrans Documentaires / Arcueil / France
18-21/9 / Video Projects: Body Politics / Beirut Art Fair / Beyrouth / Liban
15-28/9 / Hélène Agofroy - Arrangements / Saison Vidéo 2014 / www.saisonvideo.com / France
6/6 / Lancement de L'art du montr(r)age de Jean-Jacques Lebel / Palais de Tokyo / Paris / France
5-7/6 / The African Time Machine / Video in progress festival - Kollektiva / Ljubljana / Slovenie
27/4 / Human Frames – Melancholy / Contemporary Art Platform / Koweït
13/3 / Human Frames – Impermanence / Contemporary Art Platform / Koweït
30/3 / Human Frames – Fear / Contemporary Art Platform / Koweït
26/3 / Vernissage Going Places / The Arts House / Singapour
16/3 / Human Frames – Madness / Contemporary Art Platform / Koweït
23/2 / Human Frames – Isolation / Contemporary Art Platform / Koweït
15 & 23/2 / Lowave Curatorial Workshop / Grey Projects / Singapour
9/2 / Human Frames – Happiness / Contemporary Art Platform / Koweït
2013
6-8/12 / Papier(s) - Salon d'édition d'art / École des Beaux-Arts / Rennes / France
13/11 / Conférence : La création vidéo en Inde / Dépendance/Indépendance : les cinémas de l'Inde / INHA / Paris / France
18/10 / IN/FLUX / Rencontres Ville Artistes Jeu et Enjeux / Théâtre Le-Maillon / Strasbourg / France
05/10 / Human Frames à la Nuit Blanche 2013 / La Perle / Paris / France
27-28/09 / Human Frames Live / Société de Curiosité / Paris / France
26/09 / Rencontre avec Lowave / Potemkine / Paris / France
20/09 / Human Frames Live #03 Barbara Morgenstern v Melancholy & Impermanence / Cinesonic & Goethe Institut / Amsterdam / Pays-Bas
17-20/09 / Focus Lowave / Festival Incubate / Tilburg / Pays-Bas
17/09 / Human Frames - Desire / i.Boat / Bordeaux / France
17/09 / Mzansi Mixtape - une sélection de IN/FLUX / Le Nouvel Odéon / Paris / France
30/08 / Human Frames (sélection) / Festival ISI / Montpellier / France
23/07 / Human Frames - Animation / i.Boat / Bordeaux / France
02/07 / Human Frames - Anger / École supérieure d'art / Aix-en-Provence / France
26/06-18/07 / Exposition La direction et l'orientation - Romain Kronenberg / Lowave / Paris / France
5-26/06 / Gefühle Zeigen / Rotunde Bochum - C60 / Bochum / Allemagne
07/06 / Spring Sale / Lowave / Paris / France
31/05 / Human Frames Live 02: Hauschka v Mono no aware & Desire / Cinesonic & Goethe Institut / Amsterdam / Pays-Bas
17/04 / Vernissage exposition Theo.do.lites / Institute of Contemporary Arts / Singapour
4-19/04 Everyday Emotions: Human Frames / Alwan 338 Contemporary Art Festival / Al Riwaq Art Space / Bahrain

28/03 / Séance Lowave et création étudiante / Université Paris Ouest / Nanterre / France

13/03 / Arrangements - Hélène Agofroy / Centre Georges Pompidou / Paris / France
08/02 / Human Frames - EARTH - Tzu Nyen & Black to Comm' / Cinesonic & Goethe Institut / Amsterdam / Pays-Bas
16/01 / Cinémas et art vidéo en Asie du Sud : état des lieux / INALCO / Paris / France
05/01 / Between Islands / Lowave / Paris / France
2012
14/12 / Fête de Noël + Tombola / Lowave / Paris / France
11/12 / Human Frames - Peur / École des Beaux-Arts / Paris / France
07/12 / Rencontres Image et Ville / Negpos / Nîmes / France
25/10 / Ma mère, David et moi / House Arrests: Tales of the Hidden Inside / International Centre of Graphic Arts / Ljubljana / Slovenia
13/07 / Human Frames Live / La Cinémathèque Française / Paris / France
28/06 / Présentation des DVDs Human Frames / Musée d'art Moderne de la Ville de Paris / Paris / France
13-17/06 / Human Frames Film Festival / Werkstatt der Kulturen / Berlin / Deutschland
12/06 / Présentation des DVDs Human Frames / ImageMovement / Berlin / Deutschland
08/06 / Shifting Realities / Experimental Film Forum / The Substation / Singapour
06/06 / Présentation des DVDs Human Frames / BooksActually / Singapour
04/06 / L'eau et les reflets du monde / Collège des Bernardins / Paris / France
30-31/05 / Resistance[s] III & IN/FLUX & Human Frames - Anger / Cineteca / Madrid / Espagne
17/04 / Stylo/Caméra / Centre allemand d'histoire de l'art / Paris / France
15/04 / Paysages Sonores / Rendez-vous contemporains de Saint-Merry / Paris / France
03/04 / Lowave - 10 ans de visions urbaines / Le Nouveau Latina / Paris / France
29/03 / Dance Party ! Les films de Lowave ouvrent la danse / Le Cube / Issy-les-Moulineaux / France
22/03-02/04 / Rising Images / Cinéma du Réel / Centre Pompidou / Paris / France
8/03 / Lowave/Alter|Réalités present Conditioned and Re:Frame / Festival international du film des droits de l'homme / Le Nouveau Latina / Paris / France
2011
10/12 / Human Frames - Mono No Aware / Festival des Cinémas Différents et Expérimentaux de Paris / Les Voûtes / Paris / France
30/11 / Une sélection de films urbains Lowave / Image de ville / Institut Français Valencia / Valencia / Espagne
22/11 / Sélection de vidéos Lowave / Les midis du documentaire sur l'art contemporain / Images Passages / Annecy / France
18/11 / Resistance[s] III / Les Instants Vidéo / La Friche Belle de Mai / Marseille / France
11/11 / Resistance[s] III et Vidéocartographies : Aïda, Palestine / B'chir Art Center / Tunis / Tunisie
8/11 / Felice Varini - 7 droites pour 5 triangles / Transat Vidéo / Médiathèque - Le Phénix / Colombelles / France
8-27/11 / Human Frames - Douleur / Festival Video in Progress 4: Feelings of Distress / Ljubljana / Slovénie
21/10 / Une sélection de films urbains Lowave / Biennale Image et Patrimoine / Nîmes / France
21/10 / Resistance[s] III / International Short Film Festival Cyprus / Limassol / Chypre
13-16/10 / Felice Varini - 7 droites pour 5 triangles / Carte Blanche Annexia / Musée Saint-Raymond / Toulouse / France
10/10-30/11 / How Water / Platforme Wilson 38 / Paris / France
18/09 / Resistance[s] III / Rendez-vous contemporains de Saint- Merry / Paris / France
17/09-18/12 / Vidéocartographies : Aïda, Palestine / Le Bal / Paris / France
10/09 / Re:Frame / Asian Hot Shots / Berlin / Allemagne
03/09 / Resistance[s] III / Festival du film arabe (Warm-Up party) / Berlin / Allemagne
30/08 / In/Flux / Festival de cinéma de Douarnenez / Douarnenez / France
30/06 / Resistance[s] III / Festival International du livre d'art & du film / Perpignan / France
18-19/06 / Blacklight / Musée Pera / Istanbul / Turquie
18/06 / In/Flux / Images & Views of Alternative Cinema / Nicosie / Chypre
17/06 / Vidéocartographies : Aïda, Palestine / La Nuit vidéo c'est demain ! / Nancy / France
15-19/06 / In/Flux / Focus 11 - Art Basel / Bâle / Suisse
15/06 / In/Flux / Le Nouveau Latina / Paris / France
10/06 / Vernissage de Human Frames & Performance de Ho Tzu Nyen / KIT-Kunst-im-Tunnel / Düsseldorf / Allemagne
27/05 / Malachi Farell - La fabrication de "La Gégène" / Maison des Ensembles / Paris / France
21/04 / Cityscapes / Electron - Festival des cultures éléctroniques / Genève / Suisse
15-17/04 / Resistance[s] I-II / Alternative AudioVisual Event (AAVE) / Helsinki / Finlande
24/03 / Lowave / Forum des Images - Bibliothèque du Cinéma François Truffaut / Paris / France
17-27/03 / Resistance[s] & In/Flux / Neues Kino & Performance Saga / Bâle / Suisse
17-27/03 / Resistance[s] I-III / International Film Festival Ankara / Ankara / Turquie
09/03 / Resistance[s] III / Sydney College of the Arts / Sydney / Australie
09/03 / Resistance[s] III / Squeaky Wheel / Buffalo NY / États-Unis
11/03 / Vidéocartographies : Aïda, Palestine / Librairie du Palais de Tokyo / Paris / France
17-20/02 / Human Frames / The Substation / Singapour / Singapour
10/02 / In/Flux / Overgaaden / Copenhague / Danemark
05/02 / Conditioned / Pera Museum / Istanbul / Turquie
04/02 / Resistance[s] III / Cinémathèque de Tanger / Tanger / Maroc
20/01 / Resistance[s] I / La Vidéothèque & Centre Federico Fellini / Montpellier / France
2010
01/12 / Resistance[s] III / Casa Àrabe & Madatac / Madrid, Espagne
20/11-27/02 / Exposition Reframing Reality / Museet for Samtidskunst / Roskilde, Danemark
14/11 / Vertical Cities / Image de Ville / Aix-en-Provence, France
18-19/11 / Resistance[s] II & III / Fondazione Mario Merz / Turin, Italie
30/10-07/11 / Exposition I. Bahri & T. Prada & Conditioned & Resistance[s] III / ARTIST foire d'art contemporain / Istanbul, Turquie
29/10 / In/Flux / Museet for Samtidskunst / Roskilde, Danemark
20-24/10 / Human Frames / Asian Hot Shots / Berlin, Allemagne
16/10 / Re:Frame / Tramway / Glasgow, Scotland
09/07 / Sylt - Le pays où la terre recule / Librairie Histoire de l'Oeil / Marseille, France
08-09/07 / Lowave / FIDLab / FID / Marseille, France
15/06 / Resistance[s] III / Frik Festival / Stara Carsija / Skopje, Macédoine
14/06 / Conditioned / Frik Festival / Stara Carsija / Skopje, Macédoine
10/06 / City2City / Congrès international d'architecture / CCCB / Barcelone, Espagne
29/05 / Lancement Resistance[s] III / British Film Institute / Londres, Angleterre
20-23/05 / Human Frames / Experimental Film Forum / The Substation / Singapore
14/05 / Conditioned / Museet for Samtidskunst / Roskilde, Danemark
14/05 / In/Flux / Du Bois Institute / Harvard, États-Unis
13/05 / In/Flux / Axis Gallery / Brooklyn, États-Unis
02/05 / Lancement DVD Conditioned / Internationale Kurzfilmtage / Oberhausen, Allemagne
27/01-07/02 / Lowave / Break Even / International Film Festival / Rotterdam, Pays-Bas
30-31/01 / Lowave / Mo'Forum / Mains d'oeuvres / St. Ouen, France
14/01 / Resistance[s] III / Centre Georges Pompidou / Paris, France
2009
01-19/12 / Re:Frame / Le Cube / Espace Lounge / Issey-les- Moulineaux, France
27-29/11 / Resistance[s] I, Triny Prada & Before Vanishing / Marché d'art contemporain / Le Marin, Martinique
25/11 / Malachi Farrell. La fabrication de "La Gégène" / Images/ passages / Annecy, France
23-27/11 / Visions Urbaines & City2City / Bandjoun Station / Bandjoun, Cameroun
11/11 / Re:Frame / Instants Vidéo / Marseille, France
07/11-31/01/2010 / City2City / Musée d'art contemporain (médiathèque) / Montréal, Canada
30/10-31/10 / Resistance[s] I et II / Salon des Amateurs Kunsthalle / Düsseldorf, Allemagne
01/10-09/10 / Experimental 3 / Ciné Nouveau & Festival Acqua Suito / Osaka, Japon
14-16/08 / Resistance[s] & Re:Frame (sélection) / Litside Festival / Amsterdam, Pays-Bas
24/06 / Devil come to hell and stay where you belong / Anthology Film Archives / New York, États-Unis
15/05 / Re:Frame / Museet for Samtidskunst / Roskilde, Danemark
16-17/05 / Salon des cinémas hors circuits / Point Ephemère / Paris, France
24/04 / Carte blanche Lowave / Peniche Cinéma Le Baruda / Paris, France
05/04 / Devil come to hell and stay where you belong / Centre Pompidou / Paris, France
22/03 / City2City / Logement / Anvers, Belgique
15/03 / Cosmogonies / Logement / Anvers, Belgique
08/03 / Blacklight / Logement / Anvers, Belgique
04/03 / Cinéma Different / Galerie Talmart / Paris, France
29/01 / Resistance[s] I & II / Middle East Cut / Det Danske Filminstitut / Kopenhagen, Danemark
23-24/01 / Waël Noureddine / International Film Festival / Rotterdam, Pays-Bas
14-25/01 / Urban Visions & Resistance[s] I / Objeto Sim Projetos Culturais / Museu da Republica / Brasilia, Brésil
08/01 / Re:Frame / Centre Georges Pompidou / Paris, France
2008
18/11 / Helga Fanderl / Centre allemand d'histoire de l'art, Paris, France
08/11 / Malachi Farrell / Librairie Flammarion / Centre Georges Pompidou / Paris, France
29/10 / Mounir Fatmi / Les rencontres d'Averroes / Marseille, France
26/09 / Resistance[s] II / Kulturnatten / Hillerød, Danemark
06/09 - 15/11 / Resistance[s] I & II / Guangzhou Triennale / Guangzhou, Chine
15/05 / Resistance[s] II / Museet for Samtidskunst / Roskilde, Danemark
13-14/04 / Resistance[s] II / Werkstattkino / Munich, Allemagne
15-16/04 / Johanna Vaude - Hybride / Werkstattkino / Munich, Allemagne
15/04 / City2City / Centre Culturel Français / Timisoara, Roumanie
01/03 / Resistance[s] II & Hugo Verlinde - Cosmogonies / Cinémas Hors Circuits / Point Ephémere / Paris, France
2007
27/12 / Hugo Verlinde - Cosmogonies / Cinémathèque Française / Paris, France
10/11 / Resistance[s] II / Aurora / Norwich, Angleterre
26-28/10 / Resistance[s], HC Gilje - Cityscapes, City2City / Shoot Me Festival / Einhoven, Pays-Bas
27/08-09/09 / City2City / Centre Culturel Français & Goethe Institut / Bandung, Yogakarta, Surabaya, Jakarta, Indonésie
05/09 / Resistance[s] / Entrez sans frapper / Toulouse, France
29/05 / Project Singe - Monkey Party / La Générale / Paris, France
11-13/05 / Le livre et l'art / Lieu Unique / Nantes, France
10/05 / Resistance[s] / La Générale / Paris, France
04/05 / Resistance[s] / Internationale Kurzfilmtage / Oberhausen, Allemagne
04/05 / Johanna Vaude & Helga Fanderl / ADA / Librairie Palais de Tokyo / Paris, France
19/04 / Resistance[s] / Centre Georges Pompidou / Paris, France
15/03 / Autres voies - Voix multiples / Vidéoformes / Clermont-Ferrand, France
08/03 / Johanna Vaude - Hybride / Cinémathèque Française / Paris, France
15/02 / Happy Birthday Lowave - 5 years !
24/01-04/02 / International Film Festival / Rotterdam, Pays-Bas
18/01 / Animondo / Centre Georges Pompidou / Paris, France
2006
01-31/12 / HG Gilje & PY Cruaud / I love 11 / Amsterdam, Pays-Bas
15/12 / City2City / Galerie ESCA / Nîmes, France
10/12 / Resistance[s] / Festival des Cinémas Différents / Paris, France
24/11 / Resistance[s] / Al Maslakh Festival / Bern, Suisse
08/11 / Resistance[s] / Instants Vidéo / Marseille, France
07/11 / Yuki Kawamura / Nuit Blanche / Paris, France
04/11 / Cinéma Différent & Lust / Galerie Niu / Barcelona, Espagne
31/10-01/11 / Resistance[s] / Arab Film Festival / Montreal / Canada
22/10 / Resistance[s], City2City, HC Gilje / Kyoto Bar / Cologne, Allemagne
19-22/10 / Felice Varini / Artecinema / Neapel, Italie
20-27/10 / Lowave @ ASEF / Tokyo Film Festival / Tokyo, Japon
02/09-17/12 / Resistance[s] / Museet for Samtidskunst / Roskilde, Danemark
10/09 / Resistance[s] / Kunsthallen Nikolaj / Kopenhagen, Danemark
08/09 / Resistance[s] / Cinemathek / Oslo, Norwegen
25/08 / Resistance[s] / Arabise Me / Victoria & Albert Museum / London, Angleterre
21/07 / HC Gilje - Cityscapes / Galerie Niu / Barcelona, Espagne
16/06 / Maurice Lemaître & Cinéma Different vol. 2 / Librairie Flammarion / Centre Pompidou / Paris, France
15/07-28/08 / Yuki Kawamura - Slide, HC Gilje - Cityscapes, Felice Varini / Citadelles d'Arts / Mondane, France
-21/05 / Felice Varini / Musée Bourdelle / Paris, France
18/05 / City2City / Le Cube / Issey-les Moulineaux, France
16/05 / Resistance[s] / Galerie La B.A.N.K / Paris, France
15/05 / Visions Urbaines / Centre Georges Pompidou / Paris, France
30/04 / Helga Fanderl / Musée du MAC/VAL / Vitry-sur-Seine, France
25/04 / Valérie Pavia / SCAM / Paris, France
21/04 / HC Gilje / Cinémathèque Française / Paris, France
06/04 / HC Gilje, Pierre-Yves Cruaud, Michael Betancourt, Yuki Kawamura / MK2 Beaubourg / Paris, France
05/04 / HC Gilje / Festival International du Court Métrage / Lille, France
02/04 / Valérie Pavia / Festival International du Court Métrage / Lille, France
14/01 / Pascal Lièvre / Galerie Vanessa Quang / Paris, France
01/03 / Yuki Kawamura & Yoshihiro Hanno / Point Ephémere / Paris, France
2005
17/12 / Yuki Kawamura - Slide / Bar Ourcq / Paris, France
15/12 / HC Gilje - Cityscapes / Club Transmediale / Berlin, Allemagne
17/11 / Françoise Romand - Mix-Up / SCAM / Paris, France
16/11 / Felice Varini / Librairie Flammarion / Centre Georges Pompidou / Paris, France
09/11 / Valérie Pavia & Pascal Lièvre / Project 101 / Paris, France
22/06 / Visions Urbaines, Pierre-Yves Cruaud, Cinéma Différerent / OPA / Paris, France
11/05 / Cinéma Différent / Project 101 / Paris, France
11/05 / Lust:12 sexy shorts / Filmhaus / Cologne, Allemagne
08/05 / Cinéma Différent / Pesaro Film Festival / Pesaro, Italie
30/03 / Cinéma Différent / Divan du Monde / Paris, France
26/03 / Salon La Clef / Saint-Germain-en-Laye, France
24/03 / Cinema Different sur France Culture, Paris, France
18/03 / Valérie Pavia / Vidéoformes / Clermont-Ferrand, France
05/01 / Metronomic / Divan du Monde / Paris, France
2004
14/12 / Metronomic / Arslonga / Paris, France
10/12 / Metronomic / Metallomix / Paris, France
04/12 / Pierre-Yves Cruaud / Squat / Paris, France