TO NAVIGATION
*1976, Japon. Vit et travaille à Hyogo au Japon.
Yuki Hayashi a commencé à travailler dans les arts visuels en 1997. Son film Landscape Movie (2002) a gagné le Prix spécial du jury à l'IFF en 2002. Last Boy Last Girl (2006) a été récompensé du Prix du film ou vidéo le plus innovant au Festival international du film Reel Asian de Toronto.
http://www.andart.jp/artist/hayashi_yuki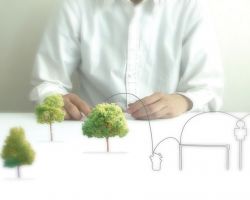 The outline of everything / Japon / 2010 / 7' / 3:4
Dans The outline of everything, Yuki Hayashi utilise des dessins par ordinateur pour manipuler ses données photographiques et vidéos. Une ligne, comme une trace de ces données, commence à se déplacer tout en maintenant le lien avec les photos et les vidéos.