TO NAVIGATION
*1980, Durban, Afrique du Sud. Vit et travaille à Johannesburg, Afrique du Sud.
Jonathan Cane est actuellement chercheur associé du Centre de Recherche des Identités Visuelles en Art et Design de l'Université de Johannesburg et intervient aussi en Études Critiques et Communication Visuelle à la Vega School of Brand Communication. Il termine actuellement son master en Histoire de l'Art à la WITS School of Arts. Travaillant des médiums allant du mobilier à la photographie, sa recherche artistique est une exploration de l'inscription de l'hétérosexualité blanche dans le paysage sud-africain. Il est le fondateur de la Greenoild Guild, un studio de design interdisciplinaire, et le chef et gérant de Quilter and Workman, un restaurant de cuisine expérimentale et design.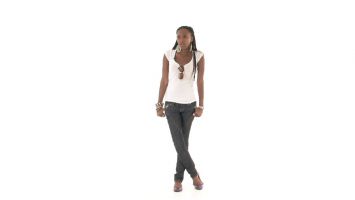 Foucault's Children: An Examination [avec Zen Marie] / Afrique du Sud / 2009 / 6'35 / 16:9
Zen Marie et Jonathan Cane ont demandé aux étudiants de leurs cours de sciences critiques d'expliquer ce que le concept de discours signifie. Le film est une collection des réponses, plus ou moins intéressantes. Ce qui a débuté comme une sorte d'examen pour les étudiants s'est transformé en une interrogation pour les professeurs : sur leur pédagogie et sur la théorie.