TO NAVIGATION
*1969, Kongsberg, Norway. Lives and works in Norway.
HC Gilje graduated from the Academy of Fine Arts in Trondheim, Norway in 1999. His video hkmark1 was soon picked up by festivals all over the world followed by the pioneering VideoNervous project which established Gilje as a name within experimental video. This lead to a one year residency at Künstlerhaus Bethanien in Berlin, where he created the large-scale video installation Shadowgrounds (2001). Gilje has alternated between stage projects, mainly the collaboration with the dance company Kreutzerkompani, installations, one channel videos and live video improvisation. In 2001 he started 242.pilots together with Kurt Ralske and Lukasz Lysakowski and released a DVD on the New York label Carpark, which won the image award at Transmediale 2003. Gilje also won a prize for best alternative musicvideo in Germany (2002) with the video Stacking of Different Natures, made in collaboration with the electronica duo Information. In the summer of 2003 242.pilots was presented at the FlashArt Biennale in Prague, where Gilje performed in his new constellation blind, with his audio collaborator kelly davis. Gilje performed with another project at ARS Electronica 2003, Voice, a collaboration with Maja Ratkje, Jazzkammer and Gilje. In late 2003 and early 2004 Gilje produced and toured in the UK and Holland with lab fly dreams, a collaboration with composer Yannis Kyriakides in a large orchestra piece premiering in Queen Elisabeth Hall in London. A new version of labflydreams was presented at Transmediale05. In spring 2004 he created two more stage pieces, one with Kreutzerkompani (twinn) and one with Kyriakides (bufferzone), and played with 242.pilots at Guggenheim in Bilbao. He also finished working on Night for Day with jazzkammer, which premiered in april 2004, and produced a dvd with blind (released on audi0frames in 2005).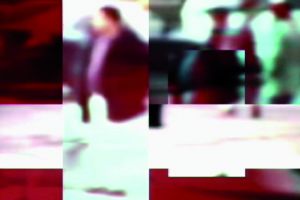 Hc Gilje / Cityscapes / France / 2005 / 60' / 4:3
4 films, 1 interview with HC Gilje by Silke Schmickl, 1 biography
Cityscapes is a programme of 4 videos by the Norwegian artist HC Gilje, who manipulates and transforms urban images from numerous cities around the world. His collages recreate the universal spirit of urban life, capturing its frenetic energy and poetry through construction of visuals and soundscapes.
H.K. mark 1 / Norway / 1999 / 5' / 4:3
Crossings / Norway / 2002 / 4' / 4:3
Shiva / Norway / 2003 / 8' / 4:3
Night for day / Noway / 2004 / 30' / 4:3