TO NAVIGATION
*1970, Beirut, Lebanon. Lives and works in Paris, France.
Born in Lebanon, Danielle Arbid left her country at the age of 17 to study literature in Paris. In 1997 she followed her intuition and started making films.
Interested in different narrative forms, her work alternates between fiction, first person documentaries and video essays; and sometimes she experiments with mixing different genres. Selected by a number of festivals in France and around the world, her films have received both critical and public acclaim as well as several awards including the golden leopard and silver leopard at the Locarno film festival as well as the Albert Londres prize and a grant from the Villa Medicis.
Her two feature films Dans les champs de bataille and Un homme perdu have successively been selected for the Quinzaine des réalisateurs at the Cannes film festival. Her work has been the focus of several retrospective screenings, notably the Bastia festival in 2006, Paris Cinéma in 2007, and the 2007 Gijon festival, and at the La Rochelle festival in 2008.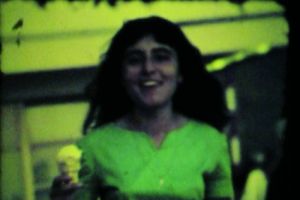 This Smell of Sex / Lebanon-France / 2008 / 20' / 4:3
"My friends in Beirut freely recount their most secret, ardent and obsessive sexual experiences, in minute detail". Archival footage of prim young girls alternates with darkened shots of men and women discussing their formative experiences and their fantasies. Their words and the visual representations create a highly poetic erotic tension.