TO NAVIGATION
*1975, Casablanca, Morocco, lives and works in Paris, France.
Bouchra Khalili studied cinema at the Sorbonne Nouvelle and Fine Arts at the Ecole Nationale Supérieure d'Arts de Paris-Cergy. With a strong focus on the Mediterranean region as an imaginary territory, her videos deal with nomadism and displacement. Her work borders cinema and visual arts, documentary and fiction; she experiments with the visual and conceptual limits of these media. Her work has been shown at numerous international exhibitions, biennials, and festivals, including the New York Video Festival (Lincoln Center), at CCCB and Caixa Forum of Art (Barcelona), at MACRO and Villa Médicis (Rome), The Biennale of The Moving Image (Geneva), La Force de l'Art (Galerie Nationale du Grand Palais, Paris). In 2006, several programs focused on her work were curated, especially in Brazil. Bouchra Khalili is also a contributor to film magazines and catalogues, and the co-programmer of the Cinémathèque de Tanger.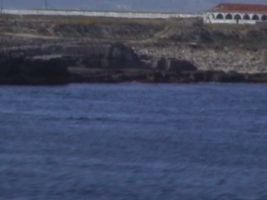 Straight Stories - Part 1 / Morocco-France / 2006 / 10' / 4:3
Somewhere between documentary and fiction, this is an essay on questions of territory and human displacements made during an excursion from southern Spain to northern Morocco. Travelling on the Mediterranean rim, we hear immigrants tell their stories.