TO NAVIGATION
*1963, Paris, France. Lives and works in London, UK.
Zineb Sedira was born in the suburbs of Paris where her Algerian parents immigrated to after the War against the French colonial occupation of their homeland. She then moved to London in 1986 and studied art at Central St Martins before pursuing graduate studies at the Slade and the Royal College of Art. Her work has been shown in numerous exhibitions throughout Europe, the US and the Middle East including the Venice Biennale (2001), Tate Britain, London (2002), the first ICP Triennial in NY (2003), PhotoEspana in Madrid (2004), Centre Pompidou & Hayward Gallery, Paris & London (2005), British Art Show 06, touring nationally in the UK (2006) and solo exhibitions at the Photographers Gallery, London and the Galerie Esma, Algiers, amongst many others. Her work is included in several major collections including Tate Britain, Museum of Modern Art, Paris, MUMOK (Museum Moderner Kunst Stiftung Ludwig), Vienna, Austria, Wolverhampton Arts and Museums, the Pompidou Center, the Victoria and Albert Museum, the Arts Council of England and the Gallery of Modern Art, Glasgow and the FNAC (Fond National d'Art Contemporain), Paris.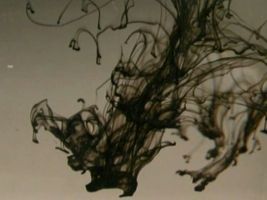 Don't do to her what you did to me / Algeria-UK / 2001 / 9' / 4:3
The video Don't Do to Her What You Did to Me presents a kind of psychological ritual. A glass is filled with water. Behind it, a hand is seen writing "don't do to her what you did to me" on the back of four identical photographs. Black ink is then dropped in the water creating painterly effects as the ink dissipates. Next, the photographs are placed in the glass of water, where they are stirred vigorously with a metal spoon. The implement pauses occasionally, affording viewers a glimpse of the gradually disintegrating image of a woman's face. Finally, the artist drinks the mixture.
Retelling histories, my mother told me... / Algeria-UK / 2003
The artist and her mother are seated at a table. In Arabic and French, they talk about the violence done to women by the French army and its allies during the Algerian War. With a remarkable economy of means, the film speaks in terms at once viscerally direct and tender of one survivor's experiences in a conflict that continues to haunt Algeria and France alike.