TO NAVIGATION
*1974. Lives and works in Berlin, Germany.
Alexander Schellow's practice involves the process of visual reconstruction from memory. In drawing a series of animations, installations, lectures, performances, book publications, he has collaborated based on this practice with scientists and artists in various fields.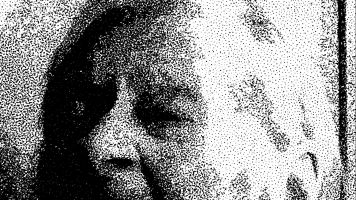 Ohne Titel' / Germany / 2010 / 4'38 / 16:9
Ohne Titel' animates the facial landscape of a 96-year-old woman who is a resident at a clinic for Alzheimer's sufferers in Berlin. Alexander Schellow draws from memory the continuous, subtle transformations he has observed in her face during his visits. The condition of a subject is being addressed here whereby its structure begins to dissolve. The looped fragment places a space and time-sequence at the spectator's disposal face à face, constructing a model of alterity. When the only things revealed in communication are moments of a 'just-before' – a perception, a thought, something remembered – what can still be shared? untitled (fragment) is part of an animated short film project, currently in production.
Alexander Schellow / Marseille #01-#30 / France / 2012 / 61' / 4:3
1 film, interviews with Corinne Diserens, Philipp Gehmacher, Prof. Giovanni Galizia and Alexander Schellow. Can be played in loop mode, in random mode or in a pre-established order, separate spot access, experimental short film (6').
Since 2006, Alexander Schellow has been developing "spots", a series of 3-second animated films, looped and shown alternately with black screens. With these 30 spots, he keeps on working on the remembering process through drawings and animation, this time based on scenes he observed in Marseille.